Bankident
Identify your customers in the blink of an eye
Boost your KYC conversion rates by integrating Bankident into your sign-up flow. No agents. No waiting lines. Full compliance with German anti-money laundering laws.
Love at first byte
You never get a second chance for a first impression. Bankident does not require any face to face interaction, so your customers can identify themselves 24/7, wherever they are, in a matter of seconds. A digital onboarding experience that markedly boosts conversions while staying fully compliant with German and EU anti-money laundering laws.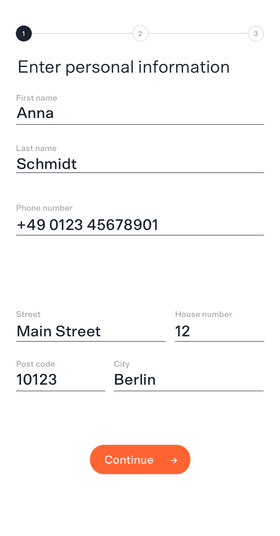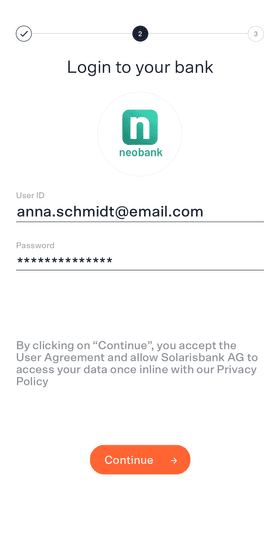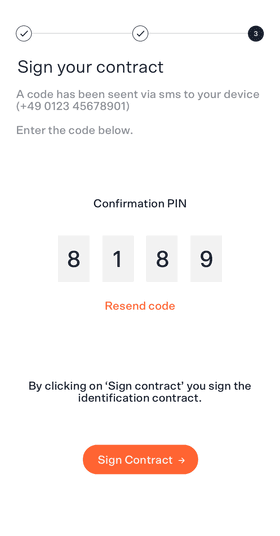 Your customer enters their personal data and provides their reference bank account.
Your customer logs into their bank account and triggers a cent transaction, verifying that they own the account.
Your customer receives an SMS TAN in order to create the qualified electronic signature (QES). After validation of the QES the verification process is completed.
Hear what our partners have to say
"The combination of technological and regulatory know-how for a fast and compliant product development has made a lasting impression on us."
Man-Young Kim
President of Samsung Electronics GmbH
Your benefits
Lightning Fast
With Bankident there are no compromises. Our fastest identification to date was completed in 47 seconds and still fulfills all the requirements of the German Anti-Money Laundering Act.
Scalable
No waiting for agents, 24/7 availability. With Bankident you can identify thousands of customers simultaneously, allowing your business to scale without limits.
State-of-the-Art
State-of-the-art APIs: We embed our modern RESTful APIs neatly into your front-end. Enabling you to own the customer journey from start to finish, branded in your corporate identity.
Mix and Match
With one single API, you have access to five KYC methods. We enable you to add other trusted KYC methods such as VideoIdent, PhotoIdent, and eID to our Bankident solution.
Make your first impression count