Empowering you to offer embedded financial services
Our Banking-as-a-Service platform has everything you need to build your own banking products.
Trusted by innovators across Europe
Europe's largest embedded finance platform
Solaris is a German technology company with a full banking license. In addition, e-money and brokerage licenses enable us to operate on a pan-European level in all financial areas.
With our straightforward APIs, you can embed our fully digital banking services directly into your product. We bring together the best of the worlds of technology and banking and take care of all regulatory complexities so you can focus on what really matters: Your customers.
About us
Our solutions for your embedded finance needs
Embedded finance success stories
"We got to know Solaris as a super cooperative partner, always solution-oriented, always targeted towards being successful together and producing something good for the customer."
Fabiana Mingrone
Country Manager Germany, VP&GM Consumer Services, American Express
"With Solaris' powerful Banking-as-a-Service platform, we found the optimal partner to conquer the European banking market. With its modular approach and an easy-to-integrate APIs, we reduced our time to market significantly and built a competitive offering at scale."
Dr. Joerg Geiben
Group General Counsel of Vivid Money
"With its fast processes and well-established technology, Solaris is the ideal partner for us to implement our mission: to bring sustainable banking into the mainstream."
Jakob Berndt
Co-Founder of Tomorrow
Cutting-edge technology
Our unique Banking-as-a-Service platform has some of the most advanced RESTful APIs in the European market. Our APIs are designed for scalability and international expansion.
Cloud-based banking
Our entire banking infrastructure is cloud-based. This way we create exceptional banking experiences for our partners' customers. We are leading the development of innovative and truly digital financial products.
Powerful APIs
With our smart API accessible services, you can easily manage the data of your users in real-time throughout the entire customer lifecycle: from onboarding to long-term support.
Data Mesh Architecture
Take advantage of our state-of-the-art data mesh architecture to leverage essential data for decision making, planning, forecasting, and regulatory compliance.
Why you should work with us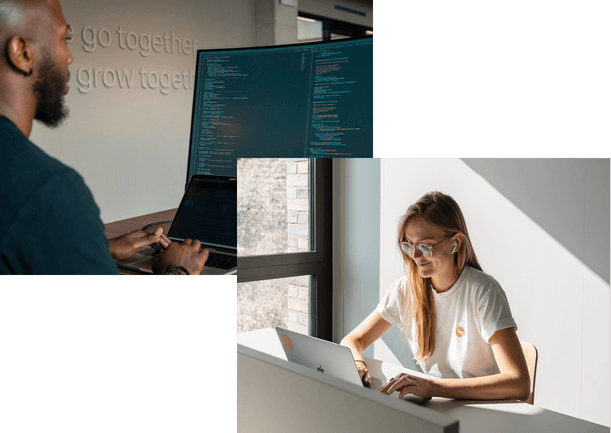 Neutrality
As a B2B2X platform, Solaris is always a neutral partner and never competes for customers. All products are adapted to the brand design of our partners.
Speed & flexibility
Our platform approach ensures fast and easy product customization, resulting in superb customer-centric financial features with minimal time-to-market.
Increased customer loyalty
Integrate financial services into your product landscape and increase customer loyalty with this service. Financial features that are customized are the perfect add-on to be remembered as a brand.
Fully licensed bank
With our German banking license and additional EMI licenses, we can operate in all EU countries and the UK. We always take care of all regulatory complexities so you can focus on creating the best product for your customers.
Start building your own banking service
Never miss an update - Sign up to the Solaris newsletter